You're looking for an affordable place to stay in London for a group of students? London Homestays is here to help you!
What is a group homestay?
A homestay is when you live with a host or host family. London is a very popular area for group bookings, as many groups wish to visit the many attractions and landmarks on offer. Our London centres are located in the suburban areas (mostly in Zones 4-6), where there is a higher concentration of larger family homes.
Here's the list of our centres in London: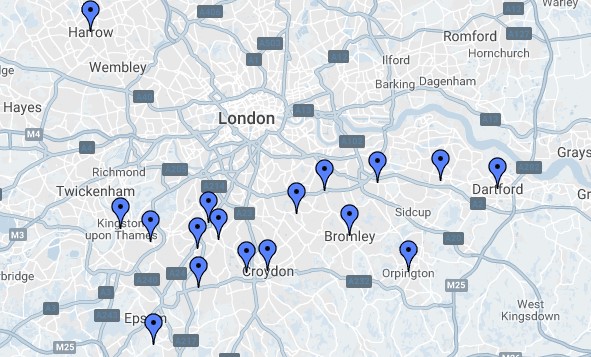 Why choose a group homestay?
First, it provides very good value for money, all bills are included and if you select the Full Board option, so are all your meals. It is also the best way to practice your English and by speaking with your host, you can get lots of local tips – everything from the best way to travel around London, to the best places to visit and eat out. Hosts often become good friends with their guests and stay in touch long after their departure. Finally, you will stay with your friends at your host, so fun guaranteed!
How does it work for meals, transport and tours?
For meals, you can choose a Full Board option, which includes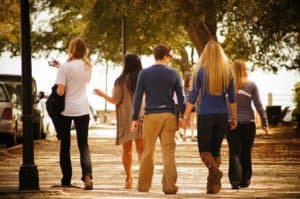 breakfast, packed lunch, and dinner. Breakfast and dinner will be eaten with the host families, and lunch will be eaten whilst out.
We offer a drop off and collection service for most of our centres. The host families will escort the students to/from the meeting point each morning and evening, where a local organiser will be on hand to ensure the smooth hand over of care from host families to the group leaders, and vice versa.
Concerning the tours, our team at London Homestays has years of experience for planning group tours and can assist with tickets to major attractions. You can either ask us for one off group prices for attractions or, if you prefer, state a budget and area of and we will do the rest.
What are the rates?
The prices vary for each centre, and depends on the location you wish to book and the dates you wish to travel. Please enquire and we can give you a bespoke quotation based on your specific requests.
Complete the Group booking application form here to receive a group quotation.
You can find more information on our website: https://londonhomestays.com/group-bookings/group-information/
Enjoy your stay in London!