If you are coming to London to study or undertake a work placement or internship, you will need to find somewhere to stay. There are a number of options, so finding the right one for you may not be as easy as it seems. Everyone has different reasons for coming to London, different budgets, and different requirements. We at London Homestays hope to assist you in finding the best accommodation for YOU and your needs. We have therefore provided a brief overview of each of the common accommodation options available in London, along with honest and candid positives and negatives of each option, to help you make the best choice.
HOMESTAY & PRIVATE HOME
Budget: from £135 to £235 per week.
A homestay is traditionally the most popular accommodation option for students visiting London. A homestay is where you live with a host/host family as if you were a visiting friend or family member. London is a large city with an excellent transport network, therefore the homestays are usually located in the suburban areas. Hosts are usually very regular people who work a wide variety of jobs in and around central London.
Staying in a homestay is the most popular option for students and interns visiting London because it has some major advantages over the other accommodation options. Primarily, it provides very good value for money, with the costs being paid in advance and being very transparent. All bills are included and if you select the Half Board option, so is breakfast and dinner. Therefore you have a very good idea of what your weekly 'living costs' will be before you arrive in London. All you have to factor in to your budget is your transportation costs, lunch and any money you want to set aside for socialising. Homestay accommodation is also the best way to practice your English and by speaking with your host, you can get lots of local tips – everything from the best way to travel around London, to the best places to visit and eat out. Hosts often become good friends with their guests and stay in touch long after their departure.
A private home is very similar to a homestay, but the difference being that is can accommodate more than four students at any one time. A private home should not be used to accommodate students aged under 18.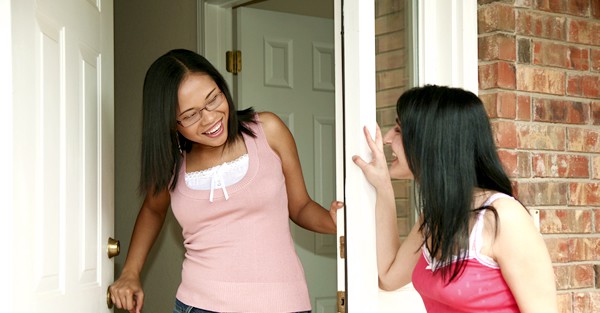 Advantages:
✓ Great value for money
✓ Bills are included so costs are clear
✓ Great way to improve your English
✓ Live with a local and gain their local knowledge
✓ Support from the host
Disadvantages:
✗ You are living as a guest so have to follow house rules. Not completely independent
✗ Hosts usually live in suburban areas so you will have to commute to central London
✗ Hosts are often families so this may not a good choice if you are coming to London to party
STUDENT RESIDENCE
Budget: from £250 to £450 per week.
In the last few years London has seen the appearance of several large student residences. Most of these residences are targeted at the long stay university market (minimum contract of 42 weeks), however some agencies (such as ourselves) are able to offer shorter stays, usually starting from around 4 weeks.
Residences are large, modern buildings and usually have some great onsite facilities such as gyms, coffee shops, social areas and laundries. The rooms are usually a bit smaller than you would find in a house share or homestay but are compact and often en-suite. The major advantage student residences have over the other accommodation options is the location. The majority of the residences are located in zone 1, with others being in zone 2, and usually close to underground stations. However, zone 1 locations come with zone 1 prices, and rooms in student residences can cost up to double some of the cheaper accommodation options.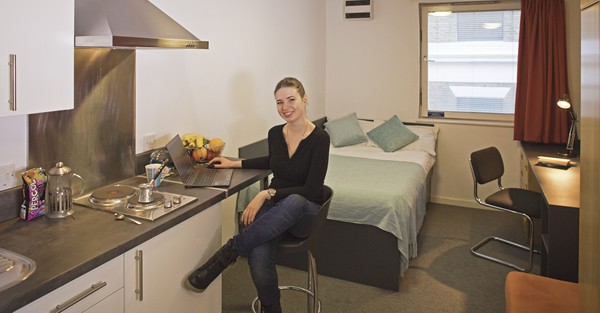 Advantages:
✓ Location – usually zone 1 and located within walking distance of a number of schools and attractions
✓ Many of the rooms are en-suite
✓ A great way to make friends with other students
✓ Modern buildings with on-site facilities
Disadvantages:
✗ Price – one of the most expensive accommodation options in London
✗ Rooms can be smaller than other accommodation options
✗ Although it is easy to make friends, residences can also be lonely places with everyone doing their own thing
✗ Availability is limited with many residences insisting on long contracts
HOUSE OR FLAT SHARE
Budget: from £160 to £600 per week.
House shares are increasingly popular with people who are visiting London and staying 'long-term'. House shares are a good way to meet people that are a similar age to you and doing something similar e.g. studying in another country. Like homestays, house shares are almost always located in suburban areas which will mean taking public transport to get to school/Central London. While you will have to respect the house rules and your housemates, generally the other people staying in the house are young students, so you will have more freedom than in a homestay (although please note that not everyone wants to party on the same night)!
The main disadvantage of house shares is that they are often expensive and without any accrediting body or regulations, the standard can vary greatly. Estate agents often also insist on 2 months' rent being held as a damage deposit, have large administration fees and require either credit checks or guarantors (family members who promise to pay the rent if you have any issues). Bills for utilities such as gas as electricity and TV licence are rarely included and the extra cost can come as a shock.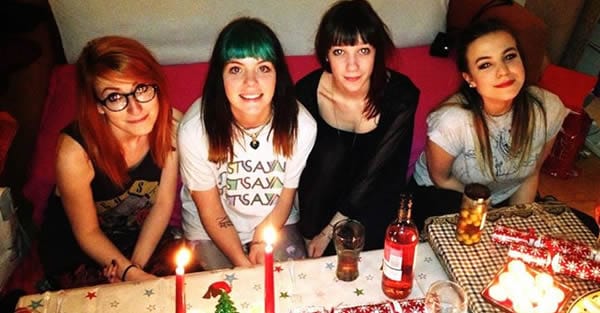 Advantages:
✓ Freedom of living with other people doing similar things as you
✓ Can be a great way to make friends
✓ Other people to share the bills with
✓ Housemates may be able to speak your native language
Disadvantages:
✗ Estate agents require a lot of information (such as credit checks) and deposits
✗ Bills not usually included, can make budgeting difficult
✗ Usually require a long contract of at least 6 months
✗ Living with a lot of people can be as stressful as it is fun
HOSTELS AND HOTELS
Budget for Hostels: from £140 to £350 per week.
Budget for Hotels: from £280 per week (no maximum!).
Hostels provide cheap accommodation in popular areas close to tourist attractions. The rooms are usually shared, dormitory style rooms with bunk beds, although single or double rooms are also sometimes available. Hostels are best used for short stays of a week or less as they can feel cramped.
Hotels offer a more upmarket short term solution. Rooms are almost always en-suite and in popular tourist locations. The major drawback is the price, even budget hotels in London start from around £100 per night. They can also lack 'atmosphere' and be lonely places if you are staying long term.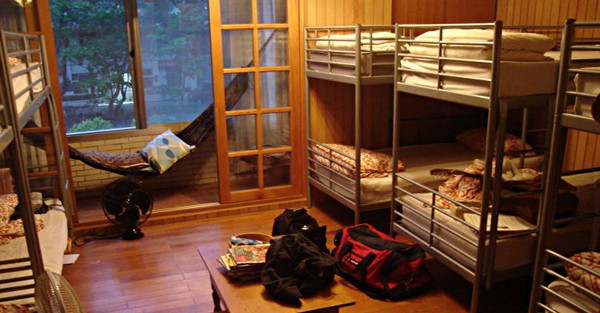 Advantages:
✓ Location – usually zone 1 and located within walking distance of a number of schools and attractions
✓ Hostels offer cheap accommodation
✓ Hostels offer great way to make friends with other travellers, although backpackers are usually just staying a few nights.
✓ Hotels can offer great facilities, onsite restaurants, gyms and advice about the local area.
Disadvantages:
✗ Hostels are a budget accommodation option so home comforts are in short supply
✗ Hostel rooms can be busy and cramped
✗ Hotels are expensive, expect to pay more than £100 per night
✗ Other guests are usually on holiday or travelling through. If you are staying longer, it can be difficult to make friends.
SERVICED APARTMENTS
Budget: from £360 to £1400 per week
Serviced apartments offer something in-between a 5 star hotel and an apartment. You live independently in an apartment block (usually in an exclusive area) but have a daily maid service and a concierge. This is the most expensive popular accommodation option in London with prices for a studio starting at around £130 per night.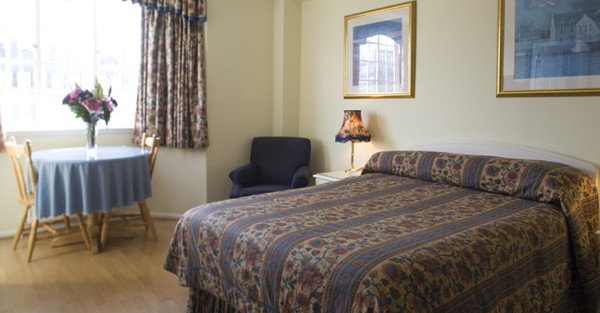 Advantages:
✓ Location – almost always located in expensive and exclusive areas of zone 1 such as Kensington, Chelsea or Notting Hill
✓ A very high standard of accommodation
✓ The apartments are serviced by maids so you do not even have to clean up
Disadvantages:
✗ Price – the most expensive accommodation option available
✗ Commonly used by business people or holiday makers with large budgets. You are unlikely to find many other students staying here