You have probably already seen this famous show, or you know some of its songs without knowing where it comes from… 6 Tony Awards, 2 Olivier Award, a Grammy® and thousands of standing ovations… I'm obviously talking about the world-renowned famous musical Chicago!
Production: The play was created in Broadway in 1975, the music by John Kander, the lyrics by Fred Ebb, the book by Fred Ebb and Bob Fosse. The show has then been produced by many other artists, 1979 West End, 1981 Australia, 1997 London revival, etc.
Principal characters:
Roxie Hart: An aspiring vaudevillian and murderess who kills her lover after a spat and is sent to jail.
Velma Kelly: A vaudevillian and murderess who is on trial for killing her cheating husband and sister. She is represented by Billy Flynn and competes with Roxie Hart for him.
Billy Flynn: Velma and Roxie's lawyer who has a perfect track record and makes celebrities of his clients to win sympathy and sway public opinion.
Amos Hart: Roxie's faithful and good-natured but simple husband whom nobody pays attention to. He spends most of the show trying to make Roxie take interest in him or even just acknowledge his existence.
Matron « Mama » Morton: The matron of the Cook County Jail who believes that all favors she gives should be reciprocated.
Source: Wikipedia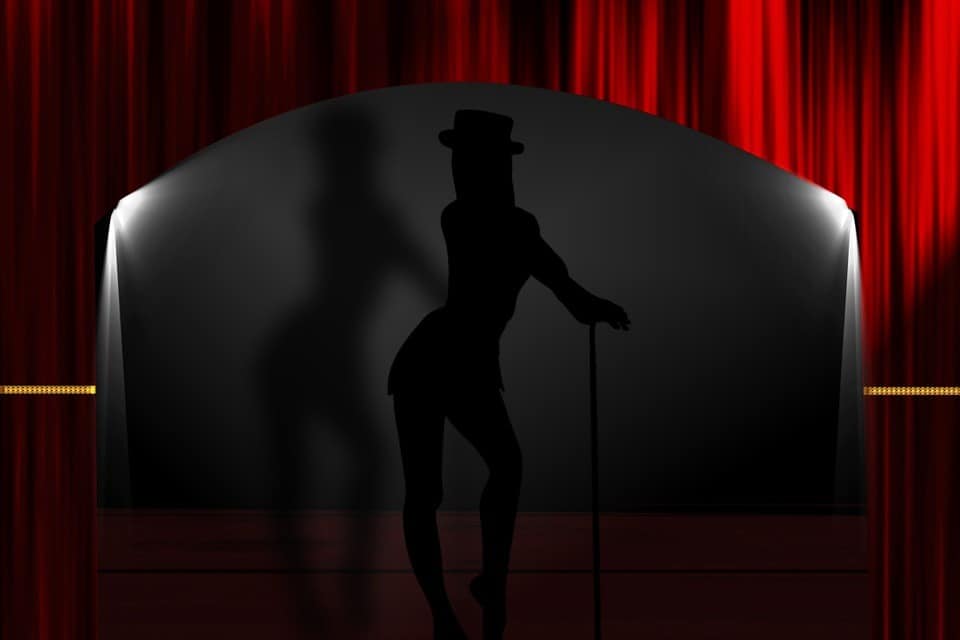 Story: We are in Chicago, 1926, during the Prohibition, at Cook County Jail, among women arrested for murders and in waiting for their trial. The story is actually a satire on criminal justice corruption and the concept of "celebrity criminal".
It's about seven women, accused of murdering their husband or lover, and who could face death by hanging if they are found guilty. We are following in particular the story of Roxie, who murdered her lover, from the homicide to her trial, and her rival Velma, arrested for the murders of her husband and her sister, who were having an affair. Both women are looking for criminal celebrity, with the help of their lawyer Billy Flynn.
Famous songs:
« All That Jazz » – Velma Kelly and Company
« Cell Block Tango » – Velma and the Murderesses
« Roxie » – Roxie and the Boys
« Chicago After Midnight » – Orchestra
« My Own Best Friend » – Roxie and Velma
Where can you see it:
There are many theatres in London where you can see this show, like in the London Theatre or Phoenix Theatre. You can find tickets for about £40-£50.
https://www.ticketmaster.co.uk/Chicago-tickets/artist/844315
https://officiallondontheatre.com/show/chicago-111407085/?month=06%2F18
https://www.londontheatredirect.com/musical/380/chicago-tickets.aspx
http://www.atgtickets.com/shows/chicago/phoenix-theatre/
Enjoy the show!