If you're coming to London, there are a few things you need to know and do about visa, insurance, healthcare and transportation. London Homestays can give you some useful information:
DO I NEED A VISA TO STUDY IN THE UK?
If you are a citizen of the European Union, of the European Economic Area (Norway, Liechtenstein and Iceland), or from Switzerland, you can enter the UK with just a passport.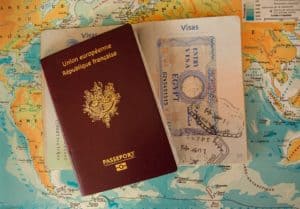 If you are a student or intern coming to the UK from outside of the EU, you will require a visa to study, work or undertake your internship. UK visas and immigration services are run by the UK Border Agency, an agency of the Home Office. http://www.ukba.homeoffice.gov.uk/
If you do require a visa to study in the UK, there are two different types of visa for which you may be eligible.
Non points based visa, including Short Term Study Visa, ideal for students who are studying shorter courses and/or with a low starting level of English.
Points-based visas, including the General Student Visa: This is a new system for supporting entry to the UK most suited for students who are studying longer term academic courses such as degrees.
CAN I RECEIVE HEALTHCARE TREATMENT FREE OF CHARGE?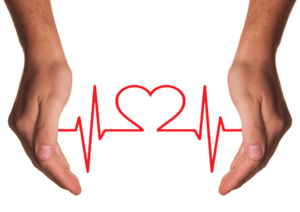 If you are a coming to the UK from a country that the UK holds bilateral healthcare agreements with, you are only eligible for treatment of conditions that first occur when they are in the UK. This is providing it is considered to need immediate treatment. Elective treatment of pre-existing conditions, of which the GP believes can wait until you return home, are excluded from free treatment.
If you are a coming to the UK from a country that does not have hold bilateral healthcare agreements with the UK you will be charged for all treatment you receive from the NHS, except for emergency care. In these cases, it is essential you have travel insurance to cover any unforeseen medical issues you might face during your stay.
Full list of bilateral healthcare agreement countries:
European Economic Area countries: Austria, Belgium, Bulgaria, Cyprus (Southern), Czech Republic, Denmark, Estonia, Finland, France, Germany, Greece, Hungary, Italy, Latvia, Lithuania, Luxembourg, Malta, Netherlands, Poland, Portugal, Republic of Ireland, Romania, Slovakia, Slovenia, Spain, Sweden, UK, plus Iceland, Liechtenstein and Norway. Switzerland by special arrangement
Nationals of, and UK nationals in, the following countries: Anguilla, Armenia, Australia, Azerbaijan, Barbados, Belarus, Bosnia, British Virgin Islands, Croatia, Falkland Islands, Georgia, Gibraltar, Isle of Man, Israel, Jersey, Kazakhstan, Kyrgyzstan, Macedonia, Moldova, Montenegro, Monserrrat, New Zealand, Russia, Serbia, St Helena, Tajikistan, Turkmenistan, Turks and Caicos Islands, Ukraine, Uzbekistan
Residents irrespective of nationality of the following countries: Anguilla, Australia, Barbados, British Virgin Islands, Falkland Islands, Iceland, Isle of Man, Jersey, Montserrat, St. Helena, Turks and Caicos Islands
DO I NEED TRAVEL INSURANCE?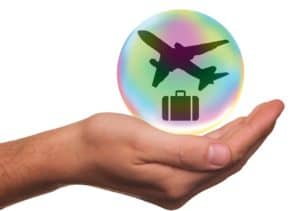 London Homestays always strongly recommends students get travel insurance to cover themselves during their stay in the UK. Even if you are eligible for free healthcare in the UK, travel insurance can help cover circumstances such as loss of baggage, personal liability, legal expenses and even having to leave your accommodation early due to yours or a family member/friend's poor health.
HOW DO I GET AROUND IN LONDON?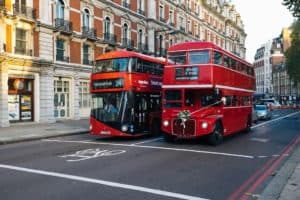 London has arguably the best integrated transport network system in the UK, including a tram, tube and bus system. So travelling across the city is simple. You can plan your route by using the London bus journey planner https://tfl.gov.uk/plan-a-journey/.
There are a lot of different ways in which you can pay for your journey on the London bus system. The first huge tip is to get yourself an Oyster card (see www.tfl.gov.uk). They can allow you to get money off all types of transport within London.
You can also use taxis, black taxis can be hailed in the street; minicabs should be phoned to make sure they're legitimate.
If you have any other questions about your stay in London, you can contact us!
London Homestays is committed to providing safe, comfortable accommodation and quality English tuition to international students, interns and trainees at a fair price to suit all budgets.
If you're coming to London, there are a few things you need to know and do about visa, insurance, healthcare and transportation! @londonhomestays #London #studyabroad #studyinlondon #Travel #students https://t.co/3n6mZByNpg pic.twitter.com/UnC1ByGrnN

— London Homestays (@londonhomestays) July 4, 2018