Hey there, my name is Yan.
I am 22 years old and I grew up in Biel (Switzerland), a small city near the capital Bern.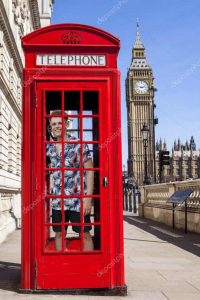 I finished the foundation course this year to go to study and I was looking for a new experience in my life. My wish was to move out from home and to learn English. I visited London once for four days and I fell in love with this city. So, an internship in London was the perfect solution for me. Then I got in touch with London Homestays through a friend and I am really happy that I can do an internship for eight months in this office.
I arrived in London on the first of August with my big suitcase and even bigger excitement. I went straight from the airport to my new home and I was happy as I realized that London Homestays booked me a very lovely family.
Before I had to start work the next Monday, I had four days to look around and find my way in this big city. The centre of London is reachable in a bit more than 30 minutes, so I went to the "must see" places like the Tower Bridge, Big Ben and the Oxford Street. In Streatham, where I live, I found a really nice park to go running and just chill out when I needed a little rest.
I am really looking forward to my time here in London and I am pretty sure that I will have a nice time in the biggest city in Europe and that my English would get a lot better during my stay. Since it is a very multicultural city, I hope to make new friends from all over the world. But especially, I want to learn more about the English culture and the way of living in this country. My goal while I am here is to discover London and learn things about this city, as I am sure there are a lot of interesting things to learn about.