Hello, my name is Luca. I am from Germany and 21 years old. In Germany, I am completing an apprenticeship as an Industrial management assistant. My apprenticeship includes an eight-week internship and I really appreciate that London Homestays has given me the opportunity to work with them.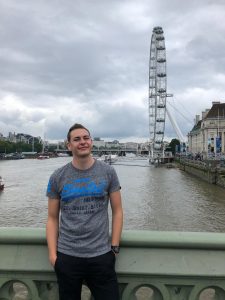 On my first working day, the team welcomed me and were very nice and friendly. I was very happy about that welcome because I was a little bit nervous before. After that, they show me the company, the operating system they work with and spoke with me about my Tasks and Projects for the next eight weeks. I was very happy.
It's the first time that I stay alone for eight weeks in such a big city like London (a city that I have never visited before). In Germany, I live in a small town with 10.000 people and now I am in a city with 8.9 million people. Because of this, my first days were really nice but also crazy for me.
I look forward to my next 8 weeks in London and at London Homestays. I hope that I can improve my English skills, learn many new things about the English business, see many of London's sights and helping London Homestays by their different tasks and projects.