The summer is here! So it's time many of the lovely activities London has to offer. Here is one you're going to love: the Luna Cinema!
The Luna Cinema is the UK's number 1 Open Air Cinema that offers many popular movies from May to October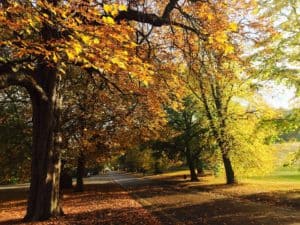 at a fair price. Enjoy one of your favourite movie with a picnic in one of London's beautiful parks.
There are movies for everyone: from Harry Potter to Breakfast Club, but also The Greatest Showman, Bridesmaids, Pretty Woman or Blade Runner. Check June and July's agendas below. The movies generally begin at 9:30pm.
This cinema takes place at many different places, you can check here. Some of them are Battersea Park, Fulham Palace, Kensington Palace (perfect if you're staying at our Notting Hill residence), Greenwich Park, One New Change (perfect if you're staying at our Farringdon residence), Crystal Palace Park, Regent's Park Theatre (perfect if you're staying at our Camden residence)… There has to be a venue near your place!
Here is this week's agenda: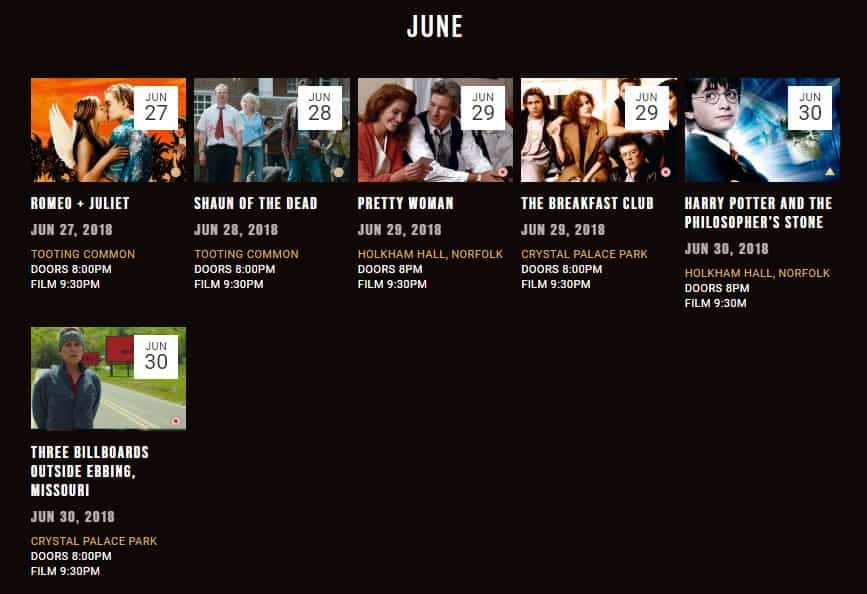 Here's the agenda for the beginning of July: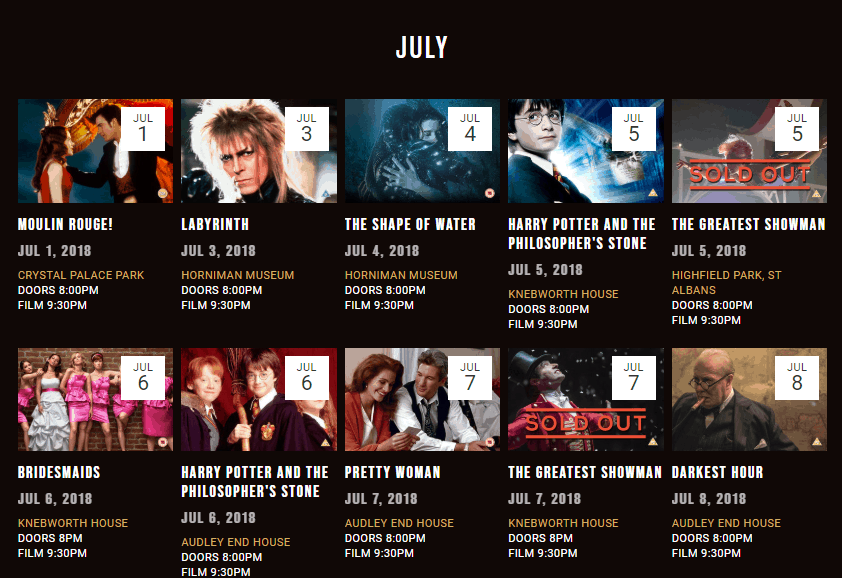 You can bring picnics with you to most of the venues, but it's worth checking each venue page.  All drinks must be in plastic or cans. In addition, there always is a bar and hot food for sale on site – check each venue page for details.
You can bring something to seat on. There are also blankets and inflatable back rests for sale on site. Remember that the ushers request the members of the audience on chairs to sit at the side or towards the back of the audience arena.
You can book your tickets here: https://www.thelunacinema.com/whats-on. The general admission is generally about £15, but again it depends on the venue.
Here the event on Facebook: https://www.facebook.com/events/1927380107313530/
Enjoy your movie!
The summer is here! Here a lovely activity you're going to enjoy: the Luna Cinema! @londonhomestays @TheLunaCinema https://t.co/XJWXXKsEbQ#London #summer #Cinema #movies

— London Homestays (@londonhomestays) June 28, 2018