The winner and commended entries for the first annual London Homestays Photo Competition have been announced!
Congratulations to all the hosts who took part, showing examples of their accommodation, their food and most importantly of all the great experiences they are enjoying with their students.
We were blown away by the number and the quality of the entries. With so many superb entries to consider, we enlisted the expert help of professional photographer Joe Hunt as our guest judge. Joe has worked in photography for over 20 years and is himself a multiple award winner. We would like to thank Joe for his expert advice and opinion.
Director of Accommodation and Co-Founder James McCall said of the competition "It started off as just a bit of fun, a way of connecting with our hosts and for them to showcase their accommodation and the relationships they have developed with the students. However, it became hugely popular almost overnight and that popularity grew and grew. We received so many excellent entries, showing such a wide scale of hosting students we just did not know where to start or how to differentiate the photos. Therefore, we enlisted the help of an expert guest judge."
Accommodation Officer Charlotte Wooller added, "We started receiving entries straight away and there seemed to be a real buzz about the contest. Whenever hosts called in, people were always mentioning the contest and asking when the winner would be announced. It very quickly became the highlight of the year and we will definitely be holding another competition next year."
The competition was due to have one single prize for the winner but due to the interest and the difficulty in judging we decided to have to add two runner up prizes as well.
Guest judge Joe Hunt commented "It has been a pleasure to judge the competition, but it has not been easy. The process of judging was far harder than I envisaged, as the standard of entries was very high." "The team at London Homestays impressed on me how important it was to not just see the accommodation on offer but the experience both the host and the students were enjoying and their relationship with each other. Hopefully, this is apparent when you see the winning photograph."
Without further ado, here are the results!
Runner up – Hollie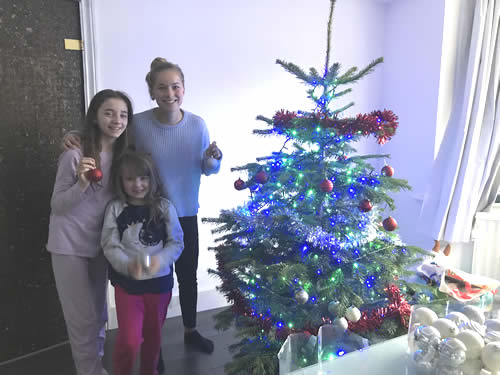 Runner up – Anna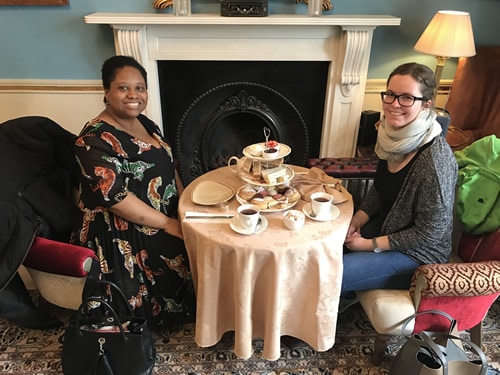 Winner – Paul & Teresa