No Plans for the weekend? Here is some inspiration for you!
Only 28 days left until Christmas and is already freezing outside – the winter is here! We hope you got all your warm winter clothes ready to survive this weekend can make it outside. Because there are a lot of fun things to do this weekend. If you don't have the right clothes hurry and buy you some today! As you might all know is black Friday and some stores keep their discounts for the weekend! Afterwards, you can hang out with your friends on following venues.
Winter Wonderland
Over 10 years Winter Wonderland is one of London's best-known winter attraction. Located in the heart of the city in Hyde Park, Winter Wonderland is UK biggest outdoor ice rink and this year it's even bigger.  Besides, it comes back for you with even more new attractions. Meet 'Peter Pan on the Ice', joining ice sculpting workshops or visit the comedy club there. One spectacular new attraction is the secret forest with ice sculptures. In the end, you can find there as well an ice throne where you can take pictures. Make sure you are warmly dressed its around -10 degrees there.  Or just stroll through the open-air Christmas market, the street food stalls and the festive bars. Enjoy over 100 attractions and rides, live music and don't forget to enjoy yourself!
For students living in our Bayswater residence is this perfect located.
Winterland in Fulham
Find a lot of group activities for you and your friends. Book an Igloos for up to 8 People or a winter lodge for up to 10 people and enjoy a delicious fondue there as well from £60. Make sure you pre-book this, it's very popular! Afterwards, you can go playing beer pong for one hour. Then you warm up for a change to curling or a karaoke round there. Or another way around but in this way, you will definitely curl like a pro. For sure you can do also other things in the Winterland or you just let you surprise there.
Our Fulham residence is only a few minutes walk away from this event.
Olympia for Christmas shopping
Find everything you can imagine for Christmas in the Ideal Home Show Christmas. There are different sections for every Christmas theme needed. From home stuff to gifts and decoration to travel. Get your inspiration for the most wonderful time of the year there. You can also take the unique chance to do early Christmas shopping where you get almost everything for anyone at one place. With over 600 exhibitions this is the perfect place to do your early Christmas Shopping. Save the Christmas stress in December and use this opportunity until the 25th of November in Olympia (Kensington).
This is a perfect venue for our students in Gloucester Road and South Kensington residence.
Islington Vintage Kilo Sale
Do you want to save money? Go to the Islington Vintage Kilo Sale!  You'll pay their £15 per kilo clothes. No worries if you can't find 1 kilo there's no minimum spend. This vintage fair is one of the largest of its kind and they serving around 30 cities since 2005. Even the national press said it's a 'shopping phenomenon'. The Market is on Sunday 25th November so don't miss this.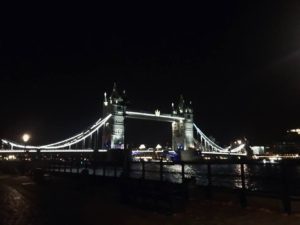 A lovely weekend to everyone!
We are London Homestays, an independent provider of student accommodation and English language tuition in London, UK. Contact us if you're a student, trainee or intern and we will help you find a homestay or residence in London!