When I first came to London for a summer internship, I didn't realize – or care – that I will be there during the World Cup. But even if I don't usually give a damn about football, I am part of the many people who become patriots during this time. And being a French in England during this World Cup has clearly been an unusual experience.
Why was it scary?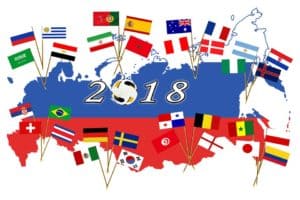 After Saturday's game between England and Sweden, I realized that we were likely to end up with an England-France Final. I could already picture myself in a British pub, lost among the masses of British supporters. And if France won, the minority of French supporters in England would probably have to keep a low profile to be able to survive in enemy territory right?
But after last night's game, even if I'm really sad for England, I'm kind of relieved about the final. The whole world will now probably be united behind France, because who could possibly want Croatia to win?! Obviously not the French and definitely not the British who have now found a new country to dislike for the next years.
Why was it a great experience?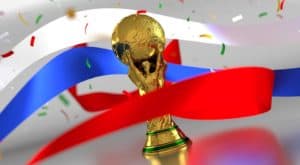 First, being in England during a World Cup taught me some vocabulary. If I first I was a bit at a lost (it took me a week to understand what "It's coming home" meant), I can finally boast by talking casually about draw, injury time and other technical stuff I never quite understood.
Aside from that, I was like everyone else, carried away by the great and electrified atmosphere in the streets, the songs and beers in the pubs, and the usual great state of mind and fair play of British supporters. And I'm actually sad with the whole country about last night's game, and will probably join the new national movement of Croatia's boycott (it is me or these players are so aggressive?). I hope that the British will overcome their sorrow and be numerous to cheer on the French team during Sunday's game.
Where to watch the Final Game in London as a French?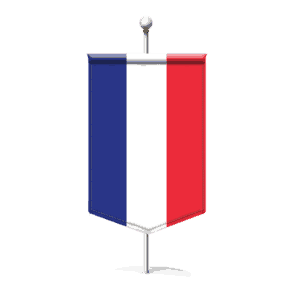 La Bodega des Frenchies, Adress : 229 Great Portland Street, London W1W 5PN
Studio 88, Adress : 47 Whitcomb STREET, London WC2H 7DH 
The Water Poet, Adress : 9-11 Folgate Street, E1
Skylight Rooftop, Adress : Tobacco Dock, Pennington St entrance, St Katharine's & Wapping, London E1W 2SF
Patron London Bar à Vin, Adress: 16 Fortess Road, London NW5 2EU
Le Zoo Bar, Adress: 13-17 Bear Street, London WC2H 7AQ
Allez les Bleus! Even if we will probably become really annoying for the next four years if we win on Sunday.
Source: https://london.frenchmorning.com/2018/06/06/ou-regarder-les-matches-de-foot-equipe-france-londres/
We are London Homestays, an independent provider of student accommodation and English language tuition based in London, UK. In 2015, we received the British Council's Accreditation as an accommodation agency. Contact us if you're a student, trainee or intern and we will help you find a homestay or residence in London!
My experience as a a French woman in England during the World Cup 2018! @londonhomestays #ENGCRO_Russia2018 #WorldCupFinal #frenchinlondonhttps://t.co/4RZFd3rncA

— London Homestays (@londonhomestays) July 12, 2018