The Brontë family, with Charlotte, Emily and Anne, is a literary phenomenon unequaled before or since.
Who are the Brontë's sisters?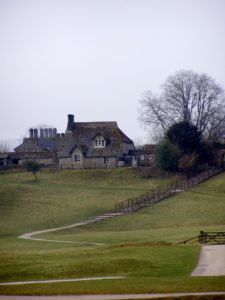 Charlotte was born on 21 April 1816, Emily on 30 July 1818 and Anne on 17 January 1820 all in Thornton, Yorkshire. They had two sisters, both of whom died in childhood and a brother, Branwell.
After their two elder sisters died, the surviving Brontë children, Charlotte, Branwell, Emily and Anne, created the fictional worlds of Angria and Gondal, writing stories, articles and poems together.
All three sisters were employed at various times as teachers and governesses. In May 1846, the sisters published at their own expense a volume of poetry. This was the first use of their pseudonyms Currer (Charlotte), Ellis (Emily) and Acton (Anne) Bell. Then they all went on to publish novels, with differing levels of success.
Why are they still so famous?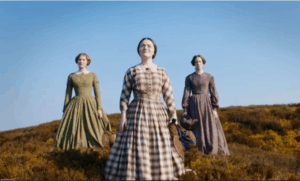 Charlotte, Emily and Anne Brontë were expected to be dutiful, self-sacrificing Victorian girls. Their main problem in their life came from their much-despised alcoholic brother, who, like a living embodiment of the patriarchy, keeps trying to hold the sisters back. While their writing is salacious at times, tackling themes such as a woman's worth, addiction, family dysfunction and sexuality, the real shock value for Victorian audiences was that the subject matter was culled from the Brontës' own lives. These three women who lived such cramped lives, and who died so young (Emily at 30, Anne at 29, and Charlotte at 38), wrote anarchic books about passion, about injustice, about how to live.
The sisters' work still seems so modern today thanks to their proto-feminist ideology. Indeed what animated the Brontë sisters was a specifically feminine anger in response to their patriarchal society, a feeling of being hunted and trapped and confined and degraded that is peculiar to women of great intelligence and few opportunities and resources. Both Charlotte's Jane Eyre and Emily's Wuthering Heights have won lofty places in the pantheon and stirred the romantic sensibilities of generations of readers.
What are their main works?
Wuthering Heights by Emilie Brontë, 1847
Story: The story takes place in a remote Yorkshire district at the end of the 18th century. Embittered by abuse and by the marriage of Cathy Earnshaw—who shares his stormy nature and whom he loves—to the gentle and prosperous Edgar Linton, Heathcliff plans a revenge on both families, extending into the second generation. Cathy's death in childbirth fails to set him free from his love-hate relationship with her, and the obsessive haunting persists until his death.
Jane Eyre by Charlotte Brontë, 1846
Story: The novel follows the story of Jane, a seemingly plain and simple girl as she battles through life's struggles. Jane has many obstacles in her life – her cruel and abusive Aunt Reed, the grim conditions at Lowood school, her love for Rochester and Rochester's marriage to Bertha. However, Jane overcomes these obstacles through her determination, sharp wit and courage.
Agnes Grey by Anne Brontë, 1847
Story: When her family becomes impoverished after a disastrous financial speculation, Agnes Grey determines to find work as a governess in order to contribute to their meagre income and assert her independence. But Agnes's enthusiasm is swiftly extinguished as she struggles first with the unmanageable Bloomfield children and then with the painful disdain of the haughty Murray family; the only kindness she receives comes from Mr Weston, the sober young curate.
The Tenant of Wildfell Hall by Anne Brontë, 1848
Story: This is the story of a woman's struggle for independence. Helen "Graham" has returned to Wildfell Hall in flight from a disastrous marriage with her son, her husband being a drunkard and an adulterer. Exiled to the desolate moorland mansion, she adopts an assumed name and earns her living as a painter. She is pursued by Gilbert Markham, who is in love with her, but she refuses him.
Villette by Charlotte Brontë, 1853
Story: Lucy Snowe, a young Englishwoman of the educated class, is left destitute after the death of her mysterious family and, after briefly being a nurse-companion, takes herself off on a daring trip to the Continent. She becomes a nursery governess to the three daughters of the proprietor of a large school for girls in the town of Villette, France.
To learn more about the sisters, you can watch PBS masterpiece "To Walk Invisible: The Brontë Sisters"  
We are London Homestays, an independent provider of student accommodation and English language tuition based in London, UK. Contact us if you're a student, trainee or intern and we will help you find a homestay or residence in London!
Sources: http://www.bbc.co.uk/history/historic_figures/bronte_sisters.shtml
https://www.penguin.co.uk/articles/find-your-next-read/reading-guides/2016/apri/where-to-start-the-brontes/#BJiPjpSrs8E5eWoK.99
https://www.vox.com/culture/2017/4/20/15128698/bronte-sisters-charlotte-emily-anne-branwell-to-walk-invisible-moors
http://www.brontefamily.org/works.html