No plans for the weekend? Here is some inspiration for you!
After a spooky Halloween weekend with awful creatures on the streets, we can now look forward to a glorious bonfire weekend! There are many venues showing spectacular firework displays this weekend, so here we have highlighted the best events for you. It's already dark at 5pm now, so these events will lighten up London again!
Ally Pally's Fireworks Festival
It's not only one firework, it happens twice this weekend! On Friday and Saturday, Alexandra Palace presents one of the biggest Fireworks Festival in town. Watch the capital's skyline by night while the fireworks explode around you.  Another highlight is the laser show, this year with a soundtrack of classic house music, street food and craft beer areas with live music. There is also a family area, a 'German bier festival' and even a ice rink, so you definitely won't get bored. So much fun in one place, you definitely shouldn't miss this great event.
Afraid of the cold? There will be a bonfire before the firework which keeps you warm. So the perfect place to catch the fireworks!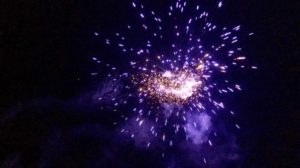 Bonfire                Fr 7 pm / Sat 6 pm
Fireworks            Fr 7.30 pm / Sat 8 pm
Lasershow          Fr 8.30 pm / Sat 7.30 pm
This is perfect for our guests staying in our Camden Residence.
Harrow Fireworks
This one is quite similar to the Fireworks Festival but on the other side of the city. Instead of classic house music, Harrow Fireworks will play Hollywood themed music. From noon until 4 pm is this a free event, but after this time it will cost from £4 to £10 for admission. There will be a funfair and food arena which opens the doors for you at 12 pm. After the pre-fire and the spinning shows, the fireworks start around 7:45 pm. The easiest way to reach it is by tube to Harrow & Wealdstone.
This is perfect for our guests staying in our Regent's Canal or Colindale Residences.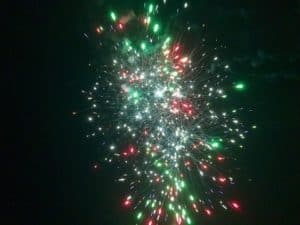 Regent Street Motor Show
Tomorrow there is a lot of to see from Oxford Circus to Piccadilly Circus. Whether you are shopping or just taking a stroll around, you can enjoy a really nice show. Regent Street will be traffic free for the annual celebration of 125 years of motoring history. You can see almost everything from classic automobiles dating way back to the early 20th century to futuristic vehicles like the latest sports cars and motorcycles. Also, the real Herbie will join this event to celebrate the 80th anniversary of the Volkswagen Type 1 – how exciting!. Even if you're not a car enthusiast it still promises to be a fun occasion. Aside from all the cars there will be music and dance performances. Regent Street Motor Show also presents a motorcycle stunt show. It's a free event and the show opens from 10:30am until 4pm.
Roof east
Roof East re-opened 'Sliders Curling' yesterday, and this year's theme 'Curl Runnings' is quite funny. The theme is derived from the movie 'Cool Runnings' which celebrates its 25th anniversary this year. Sliders is London's first curling location. It looks like a mix of Caribbean holidays and Christmas together, so it's a tropical Christmas in London! You can enjoy served drinks hot or cold, with or without alcohol, while you're challenging your friends and family to a curling challenge. They don't call it 'The Ultimate Adult Playground' for nothing! This cosy event is open from Tuesdays – Fridays from 4.30 pm to 11 pm and on Saturdays from 12 pm to 11 pm, and runs until  22 December. It's located in Stratford Multi Storey Car Park (Floors 7 and 8).
A lovely weekend to everyone!
We are London Homestays, an independent provider of student accommodation and English language tuition in London, UK. In 2015, we received the British Council's Accreditation as an accommodation agency. Contact us if you're a student, trainee or intern and we will help you find a homestay or residence in London!