Stratford Overview
Stratford has made an amazing transformation in recent years, moving out of the shadow of the London 2012 Olympic and Paralympic Games and has become a notable destination in its own right. With your shopping needs covered by Westfield Stratford City, you'll also find numerous restaurants, bars and pubs cropping up in the area, especially in the area known as 'Hackney Riviera'.
The Olympic venues are still around and are open to the public for any sporting and fitness needs. The area is no longer just associated with nights down the Queen Vic but is now one of most exciting parts of London.
Travel information
Stratford is a very well connected area with various public transport options. Stratford Station which is the main station in this area of London gives you access to the London Underground, London Overground, Docklands Light Railway (DLR) and National Rail. This enables you to go to many places throughout London and outside of London.
Stratford also has several bus route, including the numbers 25, 238 and 267 which can take you to locations such as Ilford, Barking and Kings Mall Shopping Centre.
History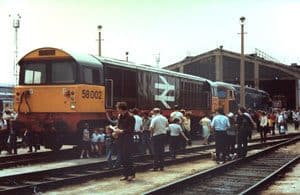 Stratford's early significance was because of a Roman Road that ran from Aldgate in the City, to Romford, Chelmsford and Colchester, and crossed the River Lea. Durin this time, various branches of the river were tidal and unchannelised, while the marshes around them had yet to be drained. The Lea valley formed a natural boundary between Essex on the eastern bank and Middlesex on the west, and was a formidable obstacle to overland trade and travel.
The name Stratford was first recorded as Strætforda in 1067 and means 'ford on a Roman road'. It is formed from Old English 'stræt' (in modern English 'street') and 'ford'. The former river crossing lay at an uncertain location north of Stratford High Street.
There have been many notable people from Stratford throughout the years.
This includes:
• Christine Ohuruogu
• Michael Nyman
• Anna Kingsford
• Bryan Forbes
• Vanessa White
Local attractions
From shopping to boat tours, Stratford is full of so many amazing things to do, you will never be bored!
London Stadium – West Ham United F.C.
Are you a West Ham fan or simply interested in watching a Premier League team in a world class stadium? Then going to watch West Ham United F.C. is what you should be doing!
For more information, click here
Westfield Stratford City
Westfield Stratford City with 250 shops plus 70 places to dine, is the largest shopping mall in all of Europe!
It also has world-class leisure facilities like the Vue Cinema which is one of the largest, most innovative all-digital cinemas in Europe which boats 17 all digital screens as well as All Star Lanes, which is an amazing luxurious bowling experience.
So whether you want to shop, eat, watch a film or go bowling, Westfield Stratford City is the place to be!
For more information, click here
Queen Elizabeth Park Boat Tours
These boat tours done by Lee & Stort boat tour is an amazing way to explore some of the waterways that run through the Olympic park. Tours happen every hour from 12pm, seven days a week from East to mid-September and they last for 45 minutes. You'll also be able to see some of the 84 species of wildlife that inhabit the 560 acre park.
For more information, click here
ArcelorMittal Orbit
ArcelorMittal Orbit is a 114.5-metre-high sculpture and observation tower in the Queen Elizabeth Olympic Park in Stratford, London. It is Britain's largest piece of public art, and is intended to be a permanent lasting legacy of London's hosting of the 2012 Summer Olympic and Paralympic Games.
You can enjoy a breath-taking panorama of up to 20 miles (32km) across London through a spectacular floor-to-ceiling windows before experiencing the city's landmarks from the outside observation walkway suspended 262ft (80m) above the ground. Discover sights including Wembley Stadium, St Paul's Cathedral and Canary Wharf and get an exclusive bird's eye view of the iconic sporting venues of London 2012.
And if you are brave enough, you can slide down the tower in 40 seconds on the 584ft (178m) long slide!
For more information, click here
Accommodation in Stratford
If you are interested in booking a homestay in Stratford (Zone 2/3), click here to apply.