Queen's Park and Kilburn Overview
Kilburn is situated in both the London Boroughs of Brent and Camden. It is one of the multi-cultural centres of the capital with people all around the world living there but is also famous for having the highest Irish population of any London Area. The town is bustling place to be with plenty of things to do however, once you're in the residential parts of Kilburn, the streets are fairly quiet.
Queen's Park is one of North West London's most fashionable areas. It is very popular with artists, musicians and media types but is largely home to families and professionals.
Travel information
Queen's Park and Kilburn are served by a number of stations on both National Rail and Transport for London. Some of these stations include Kilburn Park Station, Brondesbury Station, Kilburn High Road Station and Queen's Park Station. They can take you to places such as Stratford, Waterloo and Wembley Central.
Both Queen's Park and Kilburn have a number of bus routes that serve the area, some of these include the numbers 6, 32 and 187 which can take you to locations such as Aldwych, Edgware and the O2 Arena on Finchley Road.
History
Kilburn's name was first recorded as Cuneburna in 1134 which refers to the priory which had been on the built on the site of the cell of a hermit known as Godwyn. Godwyn''s hermitage was built by the Kilburn river during King Henry I's reign, and both his hermitage and the priory took their name from the river.
The area of Queen's Park was developed from 1875 and was named to honour Queen Victoria.
There have been many notable people who have lived in Queen's Park and Kilburn over the years, this includes:
• Cillian Murphy
• George Orwell
• Lily Allen
• Kate Moss
• Bradley Wiggins
Local attractions
If you're staying in either Queen's Park or Kilburn, you will have so many things that you can do, from shopping at farmers' markets to going to art museums, you will never get bored.
Lexi Cinema
Lexi Cinema is a wonderful, friendly single-screen cinema. It is run by enthusiastic local volunteers where every penny of profit goes to a charity in South Africa. The cinema shows a variety of every-thing from recent blockbusters to arthouse and foreign films.
If you're interested in seeing a great film at Lexi Cinema, click here
Queen's Park Farmers' Market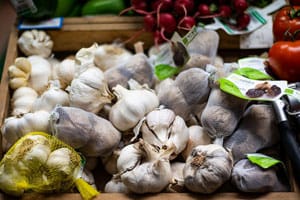 This market is enormously popular in the area and is full to the brim with chatter and flavour every Sunday from 10am-2pm. It has a variety of local producers including those selling organic and out-door reared meat, game in season, dairy, juice, freshly caught fish, plants & flowers, handmade preserves, soft fruit & top fruit, herbs, bread and cakes from local bakeries, free range eggs and the freshest vegetable and salads.
Ben Uri Gallery & Museum
This art museum was founded in July 1915 in Whitechapel, East London by a Russian émiré Jewish Artist, Lazar Berson. It is known as 'The Art Museum for Everyone' because the collection that museum has focuses on themes that are universal such as Art, Identity and Migration. The Ben Uri Collection is internationally recognised and encompasses over 1300 works, principally from the start of the 20th century including Auerbach, Bomberg, Chagall, Epstein, Gertler, Grosz, Kossoff, Liebermann, Pissarro, Solomon, Soutine, Ury and Wolmark.
For more information click here
Kilburn Grange Park
Kilburn Grange Park is a lovely open grass space with hedges and gardens surrounding it. It has a number of wonderful amenities such as a basketball court, outdoor gym and tennis courts. The park also hosts a variety of events such as community festivals, birthday parties, large picnics and family fun days!
For more information, click here
Accommodation in Queen's Park and Kilburn
If you are interested in booking a homestay in Queen's Park or Kilburn (Zone 2), click here to apply.