Because they are so many things to see in London, here's a little itinerary so as to (re)discover Camden Market and its surroundings: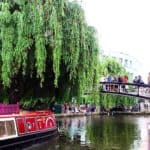 – You can arrive at the Camden Town Station and walk toward the market (just follow the crowd!)
– Wander in the little shops of Camden Market and enjoy the festive atmosphere.
– Walk alongside the Regent's Canal Towpath towards Little Venice, and eat some street food by the water.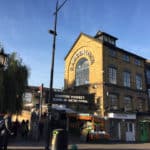 – Visit the Sherlock Holmes Museum (where Dr. Watson and he lived from 1881 to 1904) near the Regent's Park (£15 for an adult ticket – http://www.sherlock-holmes.co.uk/home.htm)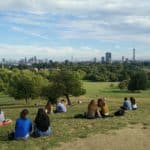 – Enter the Regent's Park and go visit the beautiful Queen Mary's Rose Gardens (London's largest collection of roses, about 12,000 roses).
– You can also stop at the London zoo, still inside the park, and visit it for £24 for an adult ticket (https://www.zsl.org/zsl-london-zoo)
– Finally, you can finish this itinerary by walking to the top of Primrose Hill and enjoy the clear view on London.
– And, before leaving, stop by our lovely student residence at Camden Chalk Farm! (http://ukstudentresidences.com/residences/camden-residence/)
Enjoy your day!