You are looking for a place to stay in London for a short period but you can't find anything that fits your budget? A homestay could be the solution for you!
What is a homestay?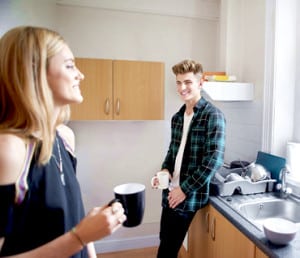 A homestay is traditionally the most popular accommodation option for students visiting London. A homestay is where you live with a host or host family. London is a large city with an excellent transport network, therefore the homestays are usually located in the suburban areas. At London Homestays, we offer host family who live from Zone 2 (first residential zone outside of central London) to Zone 4+ (located in the suburban).
Why choose a homestay?
First, it provides very good value for money, all bills are included and if you select the Half Board option, so is breakfast and dinner. It is also the best way to practice your English and by speaking with your host, you can get lots of local tips – everything from the best way to travel around London, to the best places to visit and eat out. Hosts often become good friends with their guests and stay in touch long after their departure.
What is the average price for a homestay?
The price of a homestay varies according to the location and the meal plan.
Here the ratings for our company London Homestays: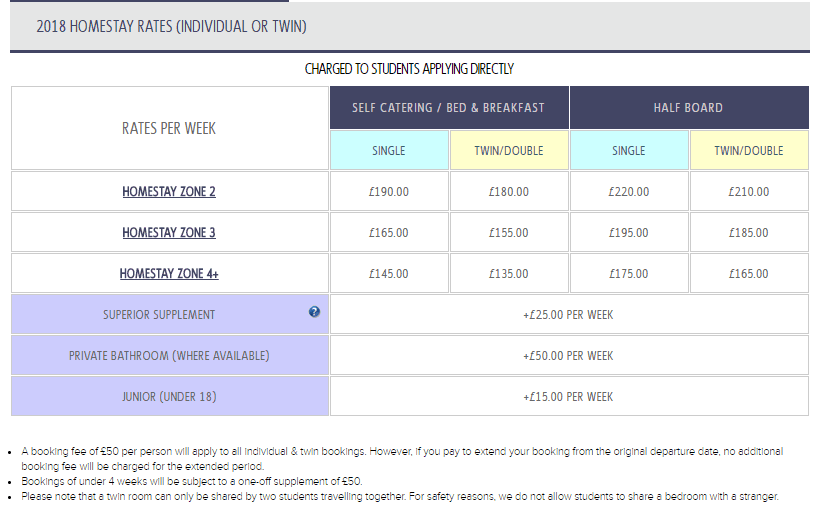 How does it work?
You need to complete an online booking form, providing all of your homestay preferences such as location, meal plan and period of stay.
Within 24 – 48 hours of your application, our team will send you via email a selection of host family profiles matching your requirements.
You will then review the profiles and notify us of the hosts you are interested in, in order of priority.
We will then check availability with your preferred host families and let you know which hosts are available for the dates you require.
You confirm your choice of host family and we send you our invoice for the full period of your stay.
As soon as we receive payment, we officially confirm your homestay booking with you and your host.
My experience in a homestay
I'm a French student who has been living with a host family for 2 months in London. I found it thanks to London Homestays. It was the first time I was doing this, and even if living with strangers can be worrying at first, it turned about to be a great solution for me! The price is affordable for London, and the family is great> We usually eat dinner together and we watch some reality shows together (Love Island for now since it's a really British thing). The family has a son of my age so we spend a lot of time talking, which is only good for my English practice. I have my own bedroom and share the bathroom with the family. Overall I would say that it is a great experience that I don't regret at all and that I really recommend!
If you have more questions about homestay, feel free to consult London Homestays' website:
https://londonhomestays.com/homestay-information/student-faqs/
Learn more about us:
Enjoy your stay in London!