Reading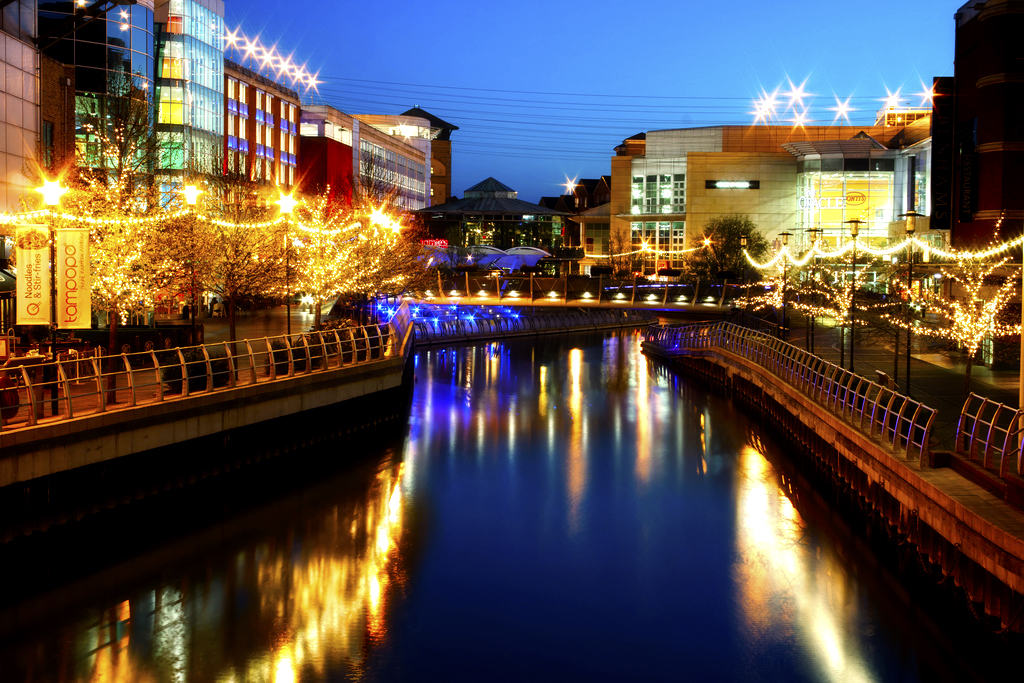 Reading is a large town in Berkshire, England. Reading is 36 miles (58 km) due west of central London, 24 miles (39 km) southeast of Oxford, 70 miles (110 km) east of Bristol, and 50 miles (80 km) north of the English south coast.
The Maiwand Lion in Forbury Gardens is the unofficial symbol of Reading. It commemorates the 328 officers of the Royal Berkshire Regiment who died in the Battle of Maiwand in 1880.
The Blade, a fourteen-storey building can be seen from the surrounding area.
Reading has five Grade I listed buildings, 22 Grade II and 853 Grade III buildings, in a wide variety of architectural styles. The Grade I listed buildings are Reading Abbey, the Abbey Gateway, Greyfriars Church, St Laurence's Church, and Reading Minster.
The Museum of Reading contains galleries relating to the history of Reading and to the excavations of Calleva
Atrebatum, a full-size replica of the Bayeux Tapestry, an art collection, and galleries.
Transport

Rail
Reading is a major junction point of the National Rail system. Railway lines link Reading to both Paddington and Waterloo stations in London.
Other stations in the Reading area are Reading West, Tilehurst and Earley. Green Park railway station is planned on the Reading to Basingstoke Line to serve Green Park Business Park.
Buses
A frequent local bus network within the borough, and a less frequent network in the surrounding area, are provided by Reading Buses.