Earlsfield, Southfields and Wimbledon Overview
The areas of Earlsfield, Southfields and Wimbledon offer a lot to potential and current residents. They have great transport links and are homes to many great places that you can go to and enjoy. There is also a huge mix of people from all kinds of backgrounds and places living in the area, it is truly a melting pot!
Travel information
This area is well covers by a number of public transport options. Southfields, Wimbledon and South Wimbledon are some of the stations available that can get you around London as well as out of London, if you fancy travelling elsewhere. They can take you to destinations such as Croydon, West Kensington and Leicester Square.
There are a number of bus routes that cover this area, some of these include the numbers 164 and 39 which can take you to Sutton and Putney Bridge.
History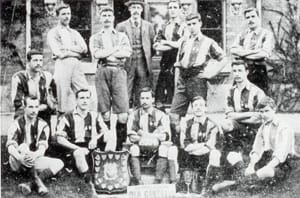 In medieval times, the area which we now call Earlsfield was the northern part of the manor and hamlet of Garrat in the parish of Wandsworth and infamous in the 1700's for the Garrat Elections. By then the area was already industrialised with a number of mills working along the River Wandle and in the early 1800's London's first railway, the horse-drawn Surrey Iron Railway, ran along Garratt Lane. This was followed in 1838 by the opening of the London and South Western Railway which initially went through without stopping. Later in the century, suburban development began to creep across from Wandsworth Common.
Until the late 1800's Southfields was only fields, located between Wimbledon and Putney which were more developed villages at the time. Many of the former pathways through the fields form the routes of parts of the road system today, in particular Wimbledon Park Road and its continuation through Southfields Passage, which was the field path from Wimbledon to Wandsworth, Kimber Road and The Baulk, both of which were field paths and can be seen on old maps of the area.
People have been living in Wimbledon since the Iron Age when the hill fort on Wimbledon Common is thought to have been constructed. The original centre of Wimbledon was at the top of the hill near the common – This area is called "the village" by locals. The village is referred to as "Wimbedounyng" in a charter signed by King Edgar the Peaceful in 967. Wimbledon's name means "Wynnman's hill", with the final element of the name being the Celtic "dun" which means hill. The name is shown on J. Cary's 1786 map of the London area as "Wimbleton", and the current spelling appears to have been settled on relatively recently in the early 19th century, the last in a long line of variations.
Local attractions
From museums to flight simulators, the areas of Earlsfield, Southfields and Wimbledon have many fun activities to partake in. You should definitely give some of them a try!
Wimbledon Lawn Tennis Museum
Would you love to see the history and background to the world's favourite tennis tournament and one of the most celebrated venues in the whole of London? Then the Wimbledon Lawn Tennis Museum is the place to be! You'll get to see everything from fashion to old highlights from the tournaments that have been held since 1884 onwards.
Wimbledon Common
Wimbledon Common is London's largest common which offers visitors 1,140 acres of calm and tranquillity whilst being surrounded by an urban landscape.
The common is designated as a Site of Special Scientific Interest and a Special Area of Conservation, the Commons are a mosaic of woodland, scrubland, heathland and grassed recreation areas, along with 40 acres of playing fields, a golf course and nine ponds.
It is also home to many different types of bird, animal and plant life. Being an unfenced Common, the whole area is open to the public 24 hours a day, 365 days a year!
For more information click here
Flight Experience London – Flight Simulator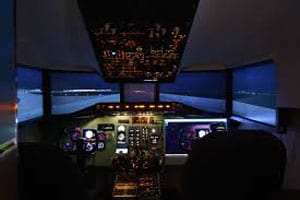 If you would love to experience being a pilot without actually flying a real aeroplane, then you should go to Flight Experience London and try out their Flight Simulator!
For more information click here
New Wimbledon Theatre
For over 100 years, the New Wimbledon Theatre has presented a wonderful mix of musicals, dramas, comedies, dance performances and pantomimes. If you would love to see a show, click here
Accommodation in Earlsfield, Southfields or Wimbledon
If you are interested in booking a homestay in Earlsfield, Southfields or Wimbledon (Zone 3), click here to apply.