Warwick area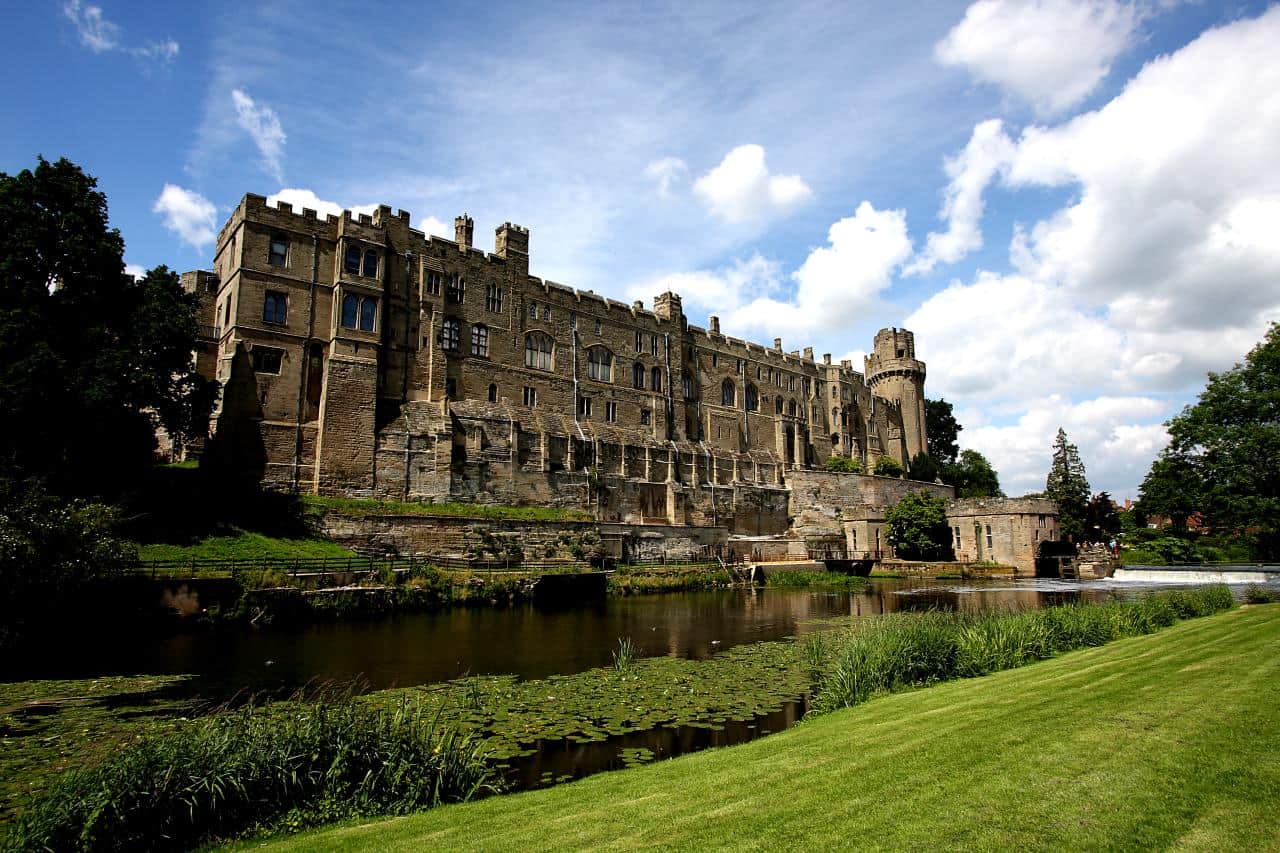 Warwick is the county town of Warwickshire, England 11 miles (18 km) south of Coventry and just west of Leamington Spa and Whitnash.
Warwick Castle is a medieval castle developed from an original built by William the Conqueror in 1068. The original wooden motte-and-bailey castle was rebuilt in stone in the 12th century.
Market Square is an open air urban space in Warwick, Warwickshire, England. It has for many centuries been the centre of the town taking on a number of functions during its history.
St John's House Museum is a historic house which is now a museum, and has had a history spanning almost 900 years. To the side of the house is a small garden belonging to St John's and to the rear is the large St. Nicholas' Park.
Warwick Racecourse is a horse racing course and has around 25 meetings throughout the year, many of which are televised.
Transport
Rail
The town has a railway station with direct rail services to Leamington Spa, London, Birmingham and Stratford-upon-Avon.
Warwick Parkway provides popular commuter services to London and Birmingham
Buses
Bus services to Leamington Spa, Stratford-upon-Avon and Coventry are operated by Stagecoach in Warwickshire from the bus station in the town centre.
Rates for Warwick
Prices are per night. Please note the below is a guide, please contact us for the full rates and list of supplements.
High season is 1 February to 31 July and 1 September to 31 October.
Low season is 1 to 31 January, 1 to 31 August and 1 November to 31 December.