Bedford area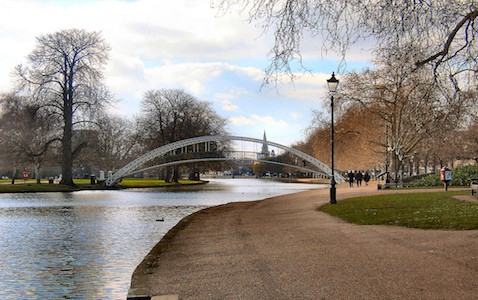 Bedford is the county town of Bedfordshire, England 50 miles (18 km) north of London. It is just at the north of International Luton Airport.
Bedford Castle is a medieval castle developed from an original built by Henry I in 1100. The castle was significantly extended in stone, although the final plan of the castle remains uncertain.
Bedford Charter Market is an busy, vibrant and exciting place. Whether you want to bag a bargain, buy fresh produce or just soak in the atmosphere, Bedford's Charter Market is the place to be..
The Bedford Museum & Genealogical Library is the county museum and genealogical library for Bedford County, VA. It was started in 1932 by the General William R. Terry chapter of the United Daughters of the Confederacy and the Peaks of Otter chapter of the National Society Daughters of the American Revolution.
ZSL Whipsnade Zoo is  a a charity park dedicated to the conservation of animals and their habitats throughout the world.
Transport
Train
Bedford has two railway stations, the main station is Bedford Midland Station and the smaller station is Bedford St John's.
Bedford has good rail links to London, Brighton and the North of England via Derby and Sheffield.
Buses
Bedford Borough has a wide network of bus routes that cover the whole of the urban area and lots of rural Bedford. Services towards Milton Keynes or Northampton for example.
Rates for Bedford
Prices are per night. Please note the below is a guide, please contact us for the full rates and list of supplements.
High season is 1 February to 31 July and 1 September to 31 October.
Low season is 1 to 31 January, 1 to 31 August and 1 November to 31 December.