Hastings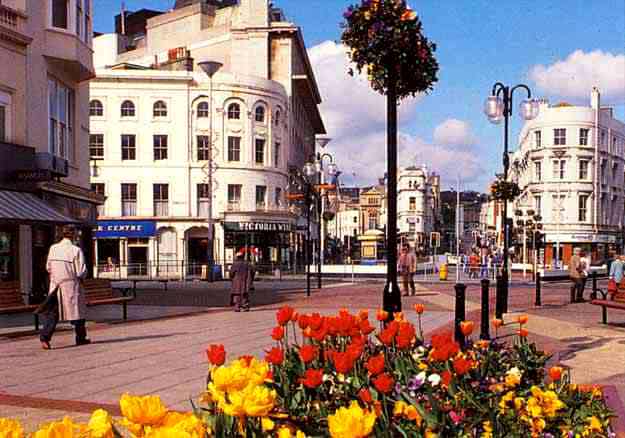 Hastings is an historic town in East Sussex, and is located 53 mi (85 km) south east of London. Hastings is most famous as being the site of the Norman invasion of 1066. Hastings Castle was built in 1070 by the Normans. It is located on the West Hill, overlooking the town centre.
The White Rock theatre is the venue of the annual pantomime and also hosts comedy, dance and music acts. The Stables stages more local productions and also acts as an arts exhibition centre. There are four museums in Hastings; the Hastings Museum and Art Gallery, the Old Town Hall Museum, the Hastings Fishermen's Museum and the Shipwreck Museum.
There are many parks and open spaces located throughout the town, one of the most popular and largest being Alexandra Park. The park contains gardens, open spaces, woods, a bandstand, tennis courts and a cafe. Other open spaces include White Rock Gardens, West Marina Gardens, St Leonards Gardens, Gensing Gardens, Markwick Gardens, Summerfields Woods, Linton Gardens, Hollington woods, Filsham Valley, Warrior Square, Castle Hill, St Helens Woods and Hastings Country Park.
Transport
Rail
Hastings has four rail links: two to London, one to Brighton and one to Ashford.
Rates for Hastings
Prices are per night. Please note the below is a guide, please contact us for the full rates and list of supplements.
High season is 1 February to 31 July and 1 September to 31 October.
Low season is 1 to 31 January, 1 to 31 August and 1 November to 31 December.