Eastbourne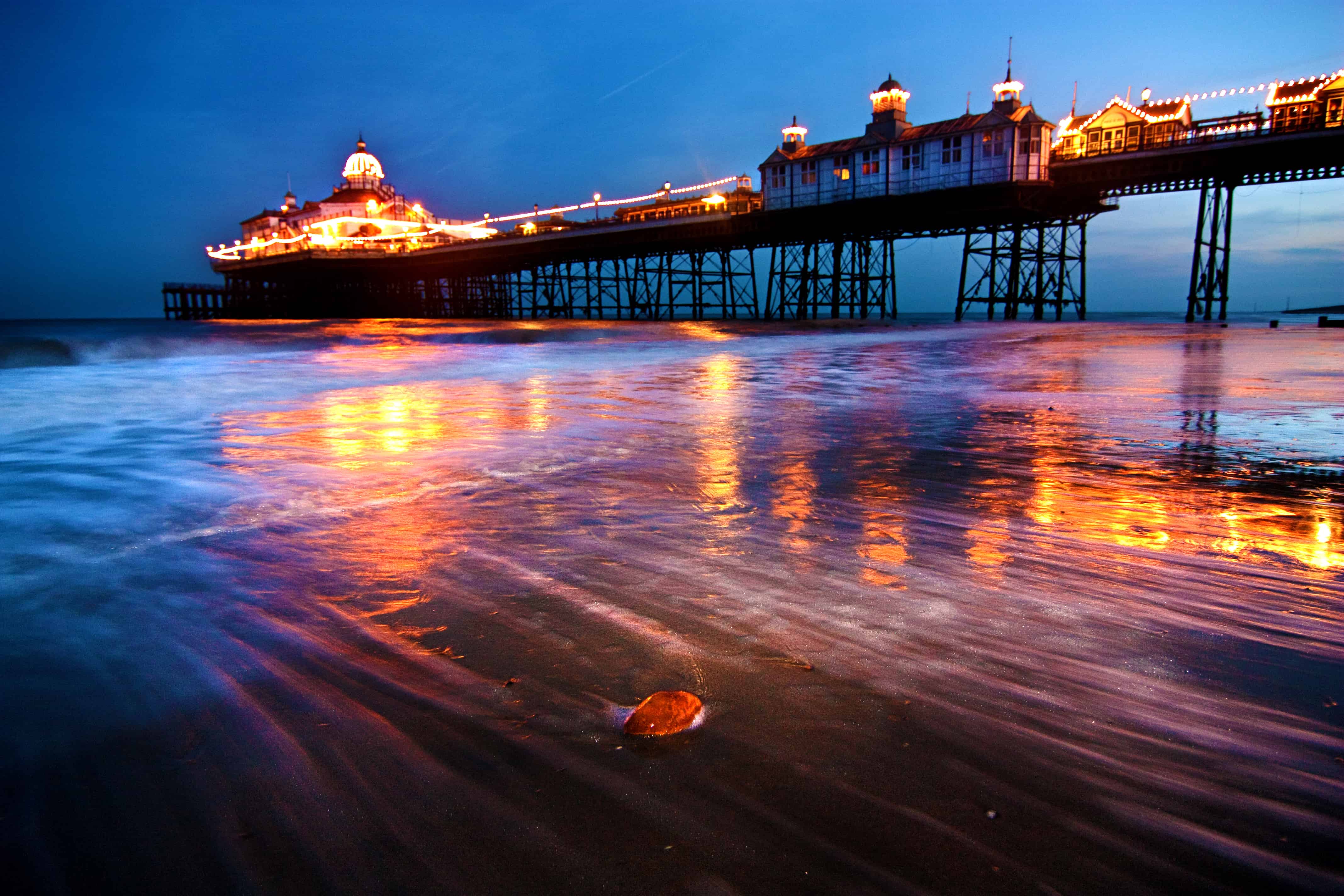 Eastbourne is a large town, seaside resort, and borough in East Sussex on the south coast of England, 19 miles (31 km) east of Brighton.
Hampden Park has facilities for sports including: football pitches, rugby club, indoor bowls, a large lake (formerly a Decoy pond), lakeside cafe, children's recreation area, tennis courts, BMX and skate facility, disc golf course and woodland.
Eastbourne Pier was built between 1866 and 1872 at the junction of Grand and Marine Parades. It is roughly 300 metres (1000 ft) long. It has a 1000-seater theatre, bar, camera obscura and office suite. Eastbourne Redoubt on Royal Parade is a type of fortress built to withstand potential invasion from Napoleon's army in the early nineteenth century. It houses collections from The Royal Sussex Regiment, The Queen's Royal Irish Hussars, and the Sussex Combined Services Collection; including four Victoria Crosses.
The Eastbourne Bandstand is a bandstand on the seafront of Eastbourne. The bandstand to this day plays an important part in the musical entertainment on the south coast offering around 150 concerts per year. One of the museums in Eastbourne is How We Lived Then, a museum of shops and local history, with exhibits representing complete scenarios such as shops and houses with life sized dummies. The museum contains more than 100,000 exhibits, covering the period from the 1800s to the Second World War.
Transport
Rail
The main railway station is situated in the town centre and is served by Southern. Regular services are to London Victoria, Gatwick Airport, Hastings and Ashford International and a commuter service to Brighton.
Rates for Eastbourne
Prices are per night. Please note the below is a guide, please contact us for the full rates and list of supplements.
High season is 1 February to 31 July and 1 September to 31 October.
Low season is 1 to 31 January, 1 to 31 August and 1 November to 31 December.