Colchester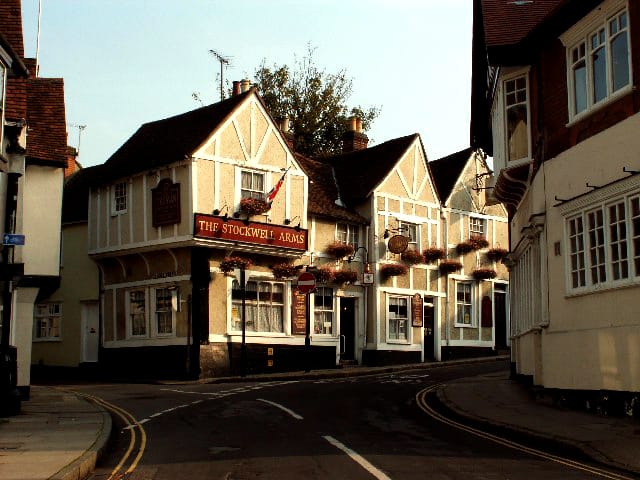 Colchester is 51.2 miles (82.4 km) northeast of London, and is less than 30 miles (48 km) away from Stansted Airport and 20 miles (32 km) from the passenger ferry port of Harwich.
The Castle Museum features an extensive exhibit on Roman Colchester. Hollytrees Museum is a social history museum which mainly displays children's exhibits in the former home of Charles Gray. Gosbecks Archaeological Park consists of a preserved Roman theatre and Romano-British temple marked out on the ground. The park was the location of a large high-status late Iron Age farmstead whose coin moulds were found in large quantities at the site.
The walls of Colchester were built between 65 and 80 AD. Two large stretches of the wall are still standing on the west and north sides and a number of fragments are visible along the rest of the circuit. A notable survival is the Balkerne Gate, which is the earliest and most complete Roman gateway in the United Kingdom.
Transport
Rail
Colchester is also located on the Great Eastern Main Line serving Norwich, Diss, Stowmarket, Ipswich, Manningtree, Colchester, Chelmsford, Stratford and London Liverpool Street.
Buses
Colchester has a bus system run by First Essex, Network Colchester, Hedingham Omnibuses, Constable Coaches, Carters Coach Services, New Horizon Travel, H.C. Chambers & Son and Regal Busways which provide bus services to Colchester and the surrounding areas.
Rates for Colchester
Prices are per night. Please note the below is a guide, please contact us for the full rates and list of supplements.
High season is 1 February to 31 July and 1 September to 31 October.
Low season is 1 to 31 January, 1 to 31 August and 1 November to 31 December.